FOR IMMEDIATE RELEASE
Wednesday, April 12, 2017
CONTACT:
Meredith Gremel, Vice President, Corporate Affairs & Communications, 616-878-2830
SpartanNash expands Earth Week celebrations to 15 states, 20 Goodwill partners
Opportunities for associates, store guests highlight company's corporate responsibility commitment, April 10-23
Reusable bag design contest voting runs through April 13
GRAND RAPIDS, Mich. – To celebrate Earth Week and highlight its commitment to corporate responsibility, SpartanNash today announced its slate of Earth-friendly initiatives taking place companywide April 10-23.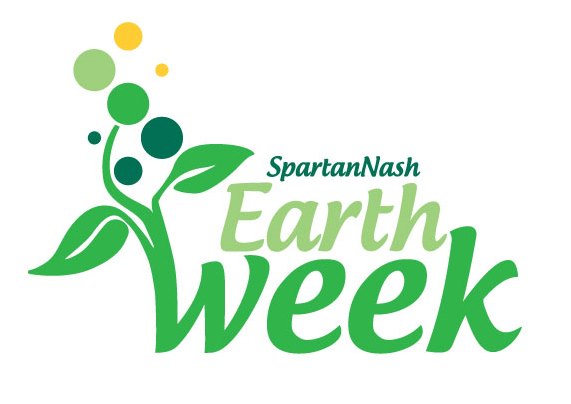 "At SpartanNash, we love Earth Week, and it shows in the variety of programs we offer to engage and educate our associates, store guests and communities while celebrating and promoting environmental stewardship," said Meredith Gremel, vice president of corporate affairs and communications.
More information about each of the SpartanNash Earth Week programs can be found at spartannash.com/earth-week.
Goodwill partnership
For the seventh consecutive year, SpartanNash is teaming up with Goodwill Industries to offer Earth Week donation drives in partnership with 80 of its corporate-owned grocery stores in five states. The company's four service centers in Grand Rapids, Mich.; Minneapolis; Indianapolis; and Norfolk, Va. and 17 distribution centers will also host onsite donation drives for associates as part of SpartanNash's Earth Week programs.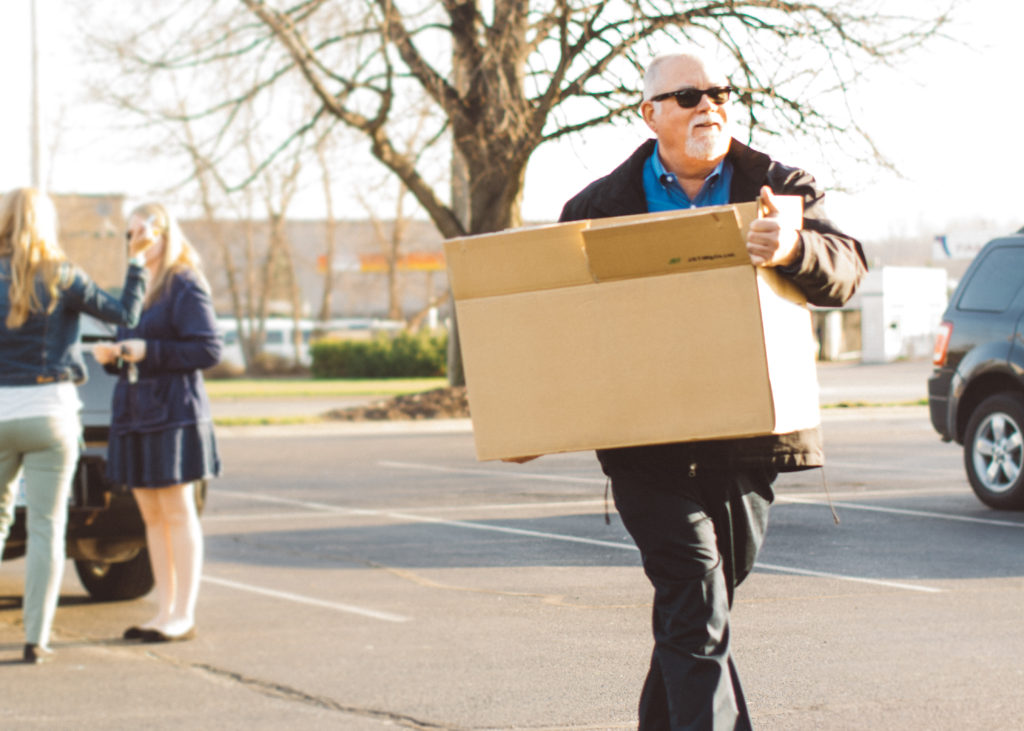 As the leading distributor of grocery products to military commissaries in the United States, SpartanNash's MDV military distribution division – headquartered in Norfolk, Va. – has teamed up with the Oceana NAS Commissary to host a Goodwill donation drive, April 10-17.
In total, SpartanNash is partnering with 20 Goodwill organizations across 15 states, including Florida, Georgia, Indiana, Maryland, Michigan, Minnesota, Nebraska, North Carolina, North Dakota, Ohio, Oklahoma, South Dakota, Texas, Virginia and Wisconsin.
"We are excited to continue expanding our partnership with Goodwill and challenge our associates and store guests to do some spring cleaning for a good cause," Gremel said. "By donating clothing, electronics and household items to Goodwill, we can reduce landfill waste, promote reuse of products and create jobs through Goodwill's job training programs. We also take this opportunity to raise awareness for the need to recycle, reuse and reinvest in workforce development training."
Since 2011, SpartanNash associates and store guests have diverted more than 121,500 pounds of materials from landfills, and Goodwill has converted these donations into approximately 26,000 hours of workforce redevelopment training for people in their local communities.
"Goodwill is very grateful for our partnership with SpartanNash and the focus on environmental sustainability," said Jill Wallace, Chief Marketing and Communications Officer at Goodwill Industries of Greater Grand Rapids. "It aligns with our efforts to have a positive impact on our environment through reusing, reducing and recycling. Revenue generated from donations supports job training and placement services for individuals in the community."
In addition to expanding its partnership with Goodwill in 2017, SpartanNash will also reward anyone who donates at participating Goodwill locations.
On Saturday, April 22 and Sunday, April 23, anyone that drops off a donation to a participating Goodwill organization – located in the same community as a SpartanNash corporate-owned store – will receive a coupon for $10 off a $25 or more purchase at SpartanNash-owned stores.
Participating Goodwill locations – along with the SpartanNash retail stores they have partnered with – are listed at spartannash.com/goodwill-partnership.
Additional Earth Week activities and events
SpartanNash Earth Week events kicked off April 10, with voting for the reusable bag design contest.
After encouraging store guests, associates and communities to submit designs that represent local state pride in Nebraska, North Dakota and Michigan, SpartanNash invites the public to vote for which designs should win the Reusable Bag Design Contest, taking place now through Thursday, April 13. The three winning designs will be announced on Friday, April 21 and will be printed on reusable grocery bags sold in SpartanNash corporate-owned stores located in Nebraska, North Dakota and Michigan this fall.
Additional fun and educational Earth Week activities are planned companywide at SpartanNash to celebrate the importance of sustainability, including earth-themed bakery competitions, complimentary local beer tastings – emphasizing SpartanNash's commitment to local products and businesses – giveaways of seed packets and an Earth Week prize sweepstakes.
Winners of the Earth Week prize sweepstakes will receive a gift bag full of environmentally friendly products available in SpartanNash stores, such as Full Circle™ products, Kashi Dark Cocoa Karma cereal and a coupon for a free MorningStar Farms Veggie Foods product.
###
About SpartanNash
SpartanNash (Nasdaq: SPTN) is a Fortune 400 company whose core businesses include distributing grocery products to independent grocery retailers, national accounts, its corporate-owned retail stores and U.S. military commissaries. SpartanNash serves customer locations in 47 states and the District of Columbia, Europe, Cuba, Puerto Rico, Bahrain and Egypt. SpartanNash currently operates 154 supermarkets, primarily under the banners of Family Fare Supermarkets, Family Fresh Market, D&W Fresh Market and SunMart. Through its MDV military division, SpartanNash is the leading distributor of grocery products to military commissaries in the United States.