FOR IMMEDIATE RELEASE
Monday, Aug. 27, 2018
CONTACT:
Meredith Gremel, Vice President, Corporate Affairs & Communications, 616-878-2830
New look and feel, added capabilities for job seekers highlight SpartanNash careers website
With the theme "Sounds like SpartanNash," the Fortune 400 company is telling its story through its own associates
GRAND RAPIDS, Mich. – SpartanNash today unveiled its new careers website – found at careers.spartannash.com – which highlights its own associates and tells the story of how the Fortune 400 company is providing exciting career opportunities to both current and future associates, offering customers quality products throughout the country and globally through U.S. military commissaries and exchanges, and enhancing the local communities it serves.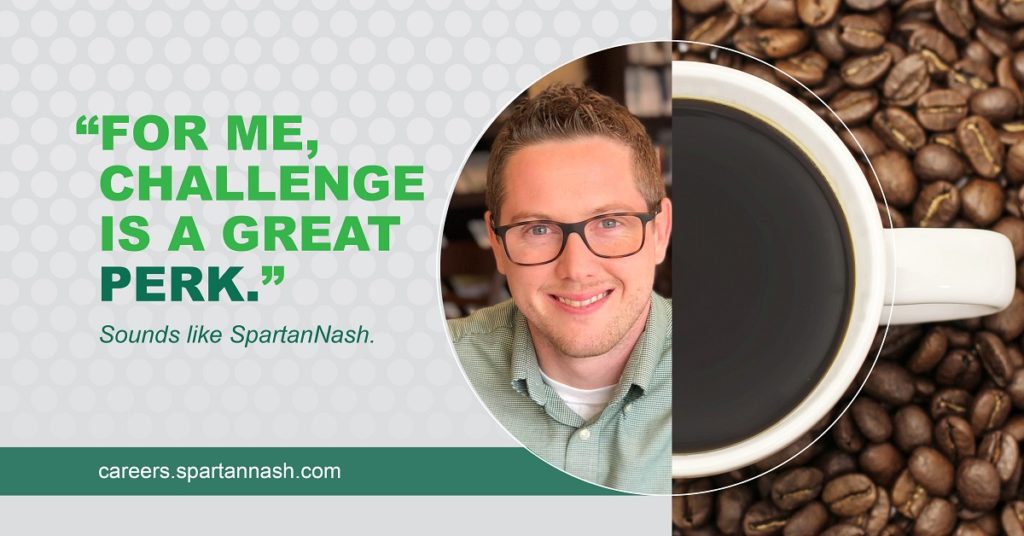 "Our associates are what make us a best-in-class business that feels local, where relationships matter, so our goal has been to put them front and center throughout the new careers website," Executive Vice President and Chief Human Resources and Corporate Affairs and Communications Officer Yvonne Trupiano said. "There are many facets to our company and many exciting career opportunities throughout our footprint, and this website allows us to tell that story – in our own words."
Using the theme "Sounds like SpartanNash" and pictures and testimonials of associates throughout careers.spartannash.com, the website is designed to provide ease of navigation and additional capabilities for both current and prospective job seekers.
Highlights of the site include:
Details on the benefits of working at SpartanNash, such as competitive wages, a comprehensive total rewards program, 401(k) with employer match, tuition reimbursement and on-the-job training.
Improved search functionality and an interactive map, giving job seekers the ability to find career opportunities at any of SpartanNash's more than 140 retail stores, 19 distribution centers or other company locations.
Overviews of each of SpartanNash's business units, as well as testimonials from associates who embody what it means to work at SpartanNash.
The ability to sign up for job alerts and hiring events.
Social media integration and the ability to share career opportunities with friends and family.
Learn more at careers.spartannash.com.
### 
About SpartanNash
SpartanNash (Nasdaq: SPTN) is a Fortune 400 company whose core businesses include distributing grocery products to a diverse group of independent and chain retailers, its corporate-owned retail stores and U.S. military commissaries and exchanges; as well as premier fresh produce distribution and fresh food processing. SpartanNash serves customer locations in all 50 states and the District of Columbia, Europe, Cuba, Puerto Rico, Bahrain, Djibouti and Egypt. SpartanNash currently operates 140 supermarkets, primarily under the banners of Family Fare Supermarkets, D&W Fresh Market, VG's Grocery, Dan's Supermarket and Family Fresh Market. Through its MDV military division, SpartanNash is a leading distributor of grocery products to U.S. military commissaries.