FOR IMMEDIATE RELEASE
Thursday, Dec. 6, 2018
CONTACT:
Our Family inquiries: Meredith Gremel, SpartanNash Vice President, Corporate Affairs & Communications, 616-878-2830
Molly Yeh inquiries: Tara Melega, The Door, 908-347-6577, [email protected]
Our Family® brand partners with food blogger,
best-selling cookbook author Molly Yeh

Star of Food Network's Girl Meets Farm to feature imaginative holiday recipes
using Our Family® cheeses on mynameisyeh.com
GRAND RAPIDS, Mich. – SpartanNash today announced a unique and exciting holiday partnership with its Our Family® brand and Molly Yeh, food blogger, best-selling cookbook author and star of Food Network's Girl Meets Farm. The food blogger and cookbook author will feature recipes on her blog, mynameisyeh.com, combining quality Our Family ingredients with Yeh's imaginative approach to comfort food.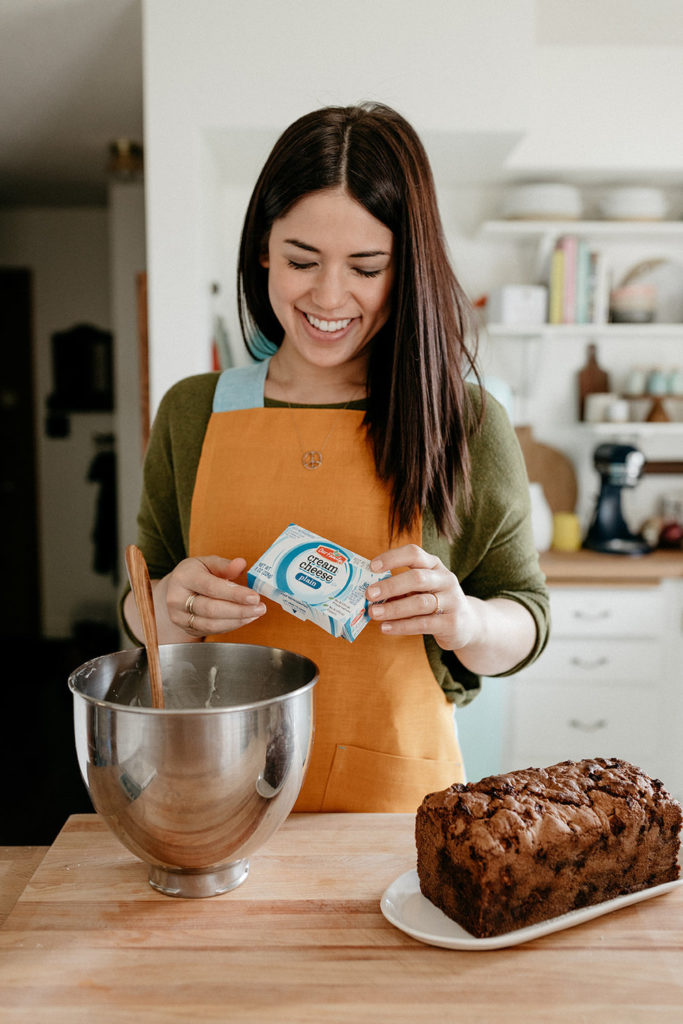 "I've been a fan of Our Family for several years now and am thrilled to be working with such an incredible brand," Yeh said. "I keep my fridge full of Our Family cheese at all times. The ingredients are reliable and consistent, and the name 'Our Family' is just so darn lovable."
The recipes for Yeh's pizza bourekas and caramel apple cake with cream cheese frosting – featuring Our Family cream cheese, shredded mozzarella and ricotta cheeses – are currently available on mynameisyeh.com, with additional recipes coming soon.
"We are excited to embark on this partnership with Molly as we showcase all there is to love about the Our Family brand," SpartanNash Vice President, Private Brands John Paul said. "Molly brings a joy of cooking and baking into her kitchen, and by featuring Our Family products in her recipes, she can also offer delicious, budget-friendly dishes for her fans to enjoy."
In addition to Yeh's featured recipes, the Our Family brand is encouraging fans to enjoy the holidays with Molly and Our Family. Through December 12, fans of the Our Family Facebook page (@OFFoods) can enter for a chance to win a signed copy of Yeh's best-selling cookbook Molly on the Range, by sharing their favorite holiday dishes using Our Family products.  
The star of Food Network's Girl Meets Farm, Yeh is the creator of the critically-acclaimed and highly popular food and lifestyle brand mynameisyeh, which has been recognized by the likes of the New York Times, Food & Wine, New York Magazine, Saveur ("Blog of the Year") and Yahoo ("Food Blog of the Year"). Her cookbook, Molly on the Range, was named Judges' Choice in the International Association of Culinary Professionals (IACP) 2017 Cookbook Awards. She was also on Forbes' "30 Under 30" list for 2017.
Yeh grew up in the Chicago suburbs with a Chinese father and Jewish mother, followed by a post-high school life in New York City studying percussion at Juilliard. She then got married and started her food blog, relocating with her husband to a sugar beet farm in the upper Midwest where she currently resides.
With more than 2,000 high-quality, affordable items available in every aisle of the store – and more than 1,400 retail stores in 16 states that carry Our Family products – the Our Family brand has offered "Quality since 1904," including a best-in-class, risk-free Satisfaction Plus Guarantee; Facts Up Front nutritional labeling; category specific packaging; and a community support program, Direct Your Labels™.
Supplied exclusively by SpartanNash, Our Family is here for yours. For more information, visit ourfamilyfoods.com.
###
About SpartanNash
SpartanNash (Nasdaq: SPTN) is a Fortune 400 company whose core businesses include distributing grocery products to a diverse group of independent and chain retailers, its corporate-owned retail stores and U.S. military commissaries and exchanges; as well as premier fresh produce distribution and fresh food processing. SpartanNash serves customer locations in all 50 states and the District of Columbia, Europe, Cuba, Puerto Rico, Bahrain, Djibouti and Egypt. SpartanNash currently operates 139 supermarkets, primarily under the banners of Family Fare Supermarkets, D&W Fresh Market, VG's Grocery, Dan's Supermarket and Family Fresh Market. Through its MDV military division, SpartanNash is a leading distributor of grocery products to U.S. military commissaries.