FOR IMMEDIATE RELEASE
Monday, March 20, 2017
CONTACT:
Meredith Gremel, Vice President, Corporate Affairs & Communications, 616-878-2830
SpartanNash EVP Mahoney selected for DirectWomen 2017 Board Institute
20 women lawyers selected nationwide for Board Institute, positioning them for service on boards of public companies
GRAND RAPIDS, Mich. – Kathy Mahoney, Executive Vice President, Chief Legal Officer and Secretary of SpartanNash was recently selected as a member of the 2017 DirectWomen Board Institute class. Mahoney is one of 20 women lawyers selected nationwide for the prestigious Board Institute, which will take place October 18-20, 2017 in New York City.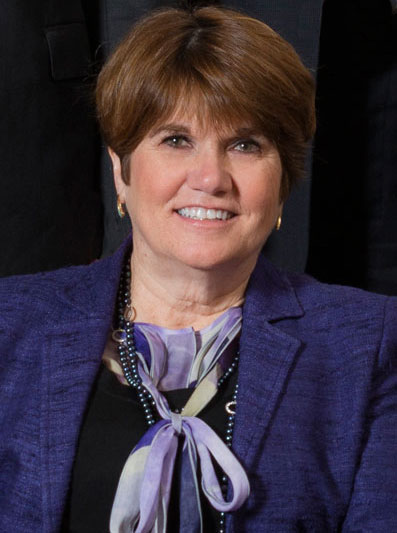 The 2017 DirectWomen class is comprised of general counsel of Fortune 500 companies, partners at top law firms and other senior executives and advisors. These distinguished women lawyers represent a wide range of business knowledge and experience in their industries, which include finance, energy, retail, technology and automotive.
"This is a great honor for me both personally and professionally," Mahoney said. "I have been privileged to serve as SpartanNash's Chief Legal Officer and work with a board that has been recognized nationally for its diversity. This experience has reaffirmed the importance of having diversified thoughts and perspectives at the table, and I look forward to the opportunity to showcase the value of women's voices and ideas in the boardroom."
In 2016, Savoy Magazine named SpartanNash Board members Maj. Gen. (Ret.) Hawthorne L. "Peet" Proctor and Yvonne R. Jackson to its Power 300: 2016 Most Influential Black Corporate Directors listing. Three of SpartanNash's 11 directors are women.
Board Institute participants are identified through a rigorous national search and selection process that involves a written application, reference letters and a committee selection panel. At the Board Institute, they will have the opportunity to interact with an extraordinary faculty of leading CEOs, directors of large public companies and top representatives of executive search firms.
"The DirectWomen Board Institute provides a great opportunity for women attorneys to focus their analytical and problem-solving skills on positioning themselves for board service. The 2017 class continues to make the case that women attorneys possess the judgment and business expertise needed to be an effective director," said Mary Ann Jorgenson, Selection Committee Chair and Past Chair of DirectWomen.
DirectWomen's mission is to promote women lawyers for service on the boards of public companies.
Mahoney was appointed Executive Vice President and Chief Legal Officer in November 2015, retaining her previous title of company Secretary. In her current role, Mahoney oversees the company's legal, aviation, corporate communications, community development and government relations functions. Previously, she served as EVP, General Counsel and Secretary.
Mahoney joined Nash Finch in 2004 and was a member of the Executive Steering Committee that oversaw the integration of Spartan Stores, Inc. and Nash Finch Company in 2013.
Previously, she served as Managing Partner of Larson King, LLP as well as Partner at Oppenheimer Wolff & Donnelly. Mahoney began her law career a clerk before joining the Antitrust Division of the Minnesota Attorney General's Office as the Special Assistant Attorney General.
She currently serves on the Best Lawyers® Advisory Board, a group of distinguished legal professionals representing the world's leading law firms and Fortune 500 companies. Mahoney also serves on the SpartanNash Foundation's Board of Trustees.
In 2016, Mahoney was named one of the 100 Most Influential Women in Michigan by Crain's Detroit Business. She has also been honored with the Minneapolis-St. Paul Business Journal Corporate Counsel Award and was named a Top 25 Industry Leader by the publication. She was also honored as one of the Top Women in Grocery by Progressive Grocer.
Mahoney earned her juris doctorate from Syracuse University College of Law, where she graduated cum laude. She is a member of the American Bar Association and the Minnesota State, Michigan State and Ramsey County Bar Associations.
More than 150 women have participated in the Board Institute over the past decade, and 22 percent of the Institute's alumnae now serve as directors of major public companies.
###
About SpartanNash
SpartanNash (Nasdaq: SPTN) is a Fortune 400 company whose core businesses include distributing grocery products to independent grocery retailers, national accounts, its corporate-owned retail stores and U.S. military commissaries. SpartanNash serves customer locations in 47 states and the District of Columbia, Europe, Cuba, Puerto Rico, Bahrain and Egypt. SpartanNash currently operates 154 supermarkets, primarily under the banners of Family Fare Supermarkets, Family Fresh Market, D&W Fresh Market and SunMart. Through its MDV military division, SpartanNash is the leading distributor of grocery products to military commissaries in the United States.