FOR IMMEDIATE RELEASE
Monday, Dec. 10, 2018
CONTACT:
Meredith Gremel, Vice President, Corporate Affairs & Communications, 616-878-2830
SpartanNash launches Check Out Now™ for a quicker way to shop

The mobile app gives store guests the ability to scan, bag and go, available now at Georgetown and Metro Family Fare locations
GRAND RAPIDS, Mich. – SpartanNash today announced another way for store guests to save time and money with the launch of its scan, bag and go mobile app, Check Out Now™. Check Out Now allows store guests to scan bar codes on products, bag their own groceries and get in and out quicker with each trip to the grocery store.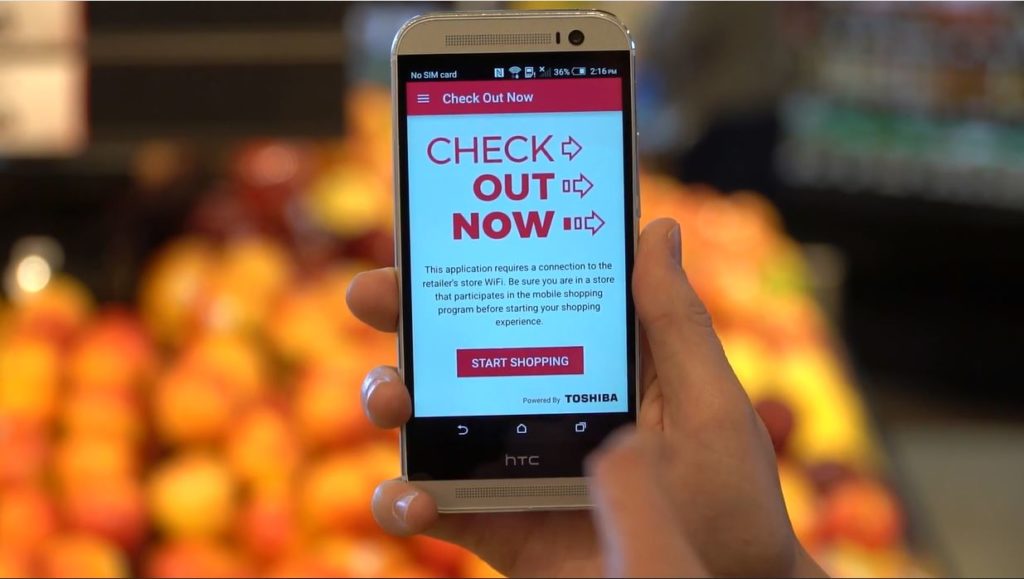 Check Out Now is currently available at the Georgetown and Metro Family Fare stores, located at 6480 28th Ave. in Hudsonville and 2275 Health Dr. in Wyoming, Mich. SpartanNash will continue to add Check Out Now to additional stores in its retail footprint in 2019.
"At SpartanNash, our goal is always to find ways to better serve our customers through our stores," Senior Vice President and General Manager, Corporate Retail Tom Swanson said. "We deliver 'what our guests want, when they want it, fast and friendly' – and Check Out Now is just another way we're enhancing our customer experience by providing store guests with convenient, personalized solutions and the ability to shop when and how they want."
Check Out Now also integrates with yes loyalty accounts, allowing store guests to access special Check Out Now-only deals throughout the store as well as digital coupons, clubs, rewards and fuel savings at check out.
"Just like Fast Lane and other technology solutions, Check Out Now makes it easier than ever to browse, discover new items and indulge a little, all at affordable prices," Vice President, Marketing Brian Holt said. "Whether you prefer scanning and bagging your items as you shop with Check Out Now, placing a delivery or curbside pickup order with Fast Lane, or interacting with our knowledgeable associates to find your mealtime solutions, SpartanNash and Family Fare have you covered."
Store guests can download the Check Out Now mobile app in the Apple or Android app store, then log in with their yes account. To use Check Out Now in either of the Family Fare stores, they can simply connect to the store's WiFi, then scan barcodes on products as they shop or visit electronic produce scales to add items, bagging items as they go. The app keeps a running total and alerts customers to digital savings along the way, with quick and easy checkout available at the the exclusive Check Out Now kiosks.
Learn more at shopfamilyfare.com/check-out-now.
###
About SpartanNash
SpartanNash (Nasdaq: SPTN) is a Fortune 400 company whose core businesses include distributing grocery products to a diverse group of independent and chain retailers, its corporate-owned retail stores and U.S. military commissaries and exchanges; as well as premier fresh produce distribution and fresh food processing. SpartanNash serves customer locations in all 50 states and the District of Columbia, Europe, Cuba, Puerto Rico, Bahrain, Djibouti and Egypt. SpartanNash currently operates 139 supermarkets, primarily under the banners of Family Fare Supermarkets, D&W Fresh Market, VG's Grocery, Dan's Supermarket and Family Fresh Market. Through its MDV military division, SpartanNash is a leading distributor of grocery products to U.S. military commissaries.