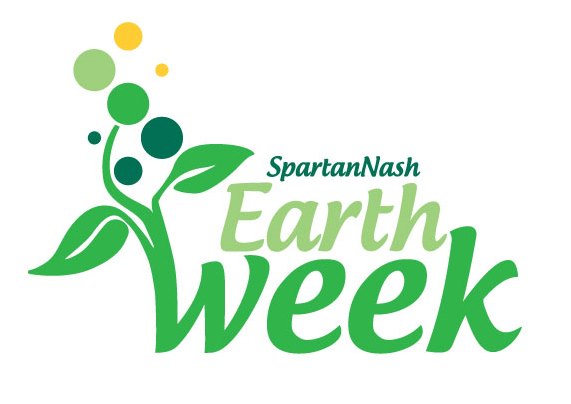 At SpartanNash, we love Earth Week because it brings together both components of our corporate responsibility commitment – supporting our local communities through our nine-year partnership with Goodwill while keeping those clothes, electronics and household goods out of landfills and reducing our environmental footprint.
Through our Earth Week programs, we work to engage and educate our customers, communities and company associates, all while celebrating and promoting environmental stewardship.
Our world has been rapidly changing as we all take steps to contain the coronavirus (COVID-19) pandemic. Yet what hasn't changed is the unwavering commitment of our family associates, who are serving on the frontline to ensure our neighbors, customers, military families and those most at risk receive the essential food, medicine and groceries they need. In order to support our frontline associates, Goodwill partners and communities we serve, we have made the decision to postpone our 2020 Earth Week events. With many Goodwill stores closed right now,  we urge our customers and associates to continue cleaning out your closets – but hang on to those items for now, because Goodwill will need your donations more than ever when they are able to reopen. We appreciate your support of our Earth Week initiatives and Goodwill partnership, and we look forward to a postponed celebration later this year. 
In 2019, SpartanNash's Earth Week initiatives took place April 15-22.
In partnership with nine Goodwill organizations in Iowa, Michigan, Minnesota, Nebraska, South Dakota and Wisconsin, customers who brought in donations to any participating Goodwill store on Friday, April 19 and Saturday, April 20 received a book of savings, redeemable at Family Fare, D&W Fresh Market, VG's Grocery, Family Fresh Market or any of our more than 155 company-owned stores.
The book of savings included coupons for "better for you" items including organic spinach and ecofriendly products – as well as a coupon for $10 off a $25 or more purchase at our stores.
In addition to our retail partnership with Goodwill, our distribution centers and service centers also partnered with 19 Goodwill organizations to host onsite donation drives as a part of our associate Earth Week programs.
In total, our Earth Week efforts resulted in 687,185 pounds of materials collected and diverted from landfills — a 64 percent increase from 2018!
Since 2011, SpartanNash's Earth Week Goodwill donation drives have collected 1,317,925 pounds of donations, equal to more than 282,400 hours of workforce development training in the communities we serve. 
To learn more about all of our corporate responsibility programs and accomplishments, check out our Corporate Responsibility progress report.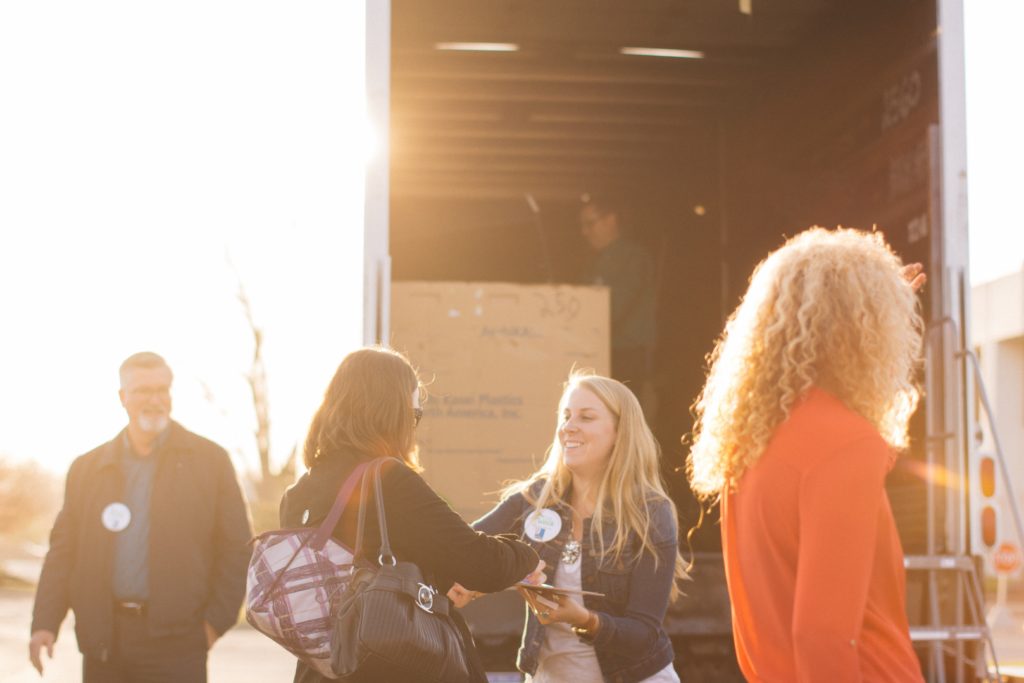 "Earth Week reminds us all to think about the environment by doing little things like turning off the lights, planting trees and recycling items we no longer use. Keeping these items out of our landfills is a great thing – and it's also nice to be able to support the good work Goodwill does for those in our communities."

Matt Nelson, Distribution Director, Sioux Falls DC
From the 2016 Corporate Responsibility Report