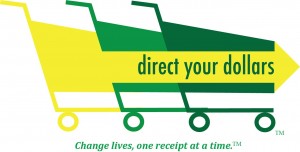 SpartanNash is committed to building local relationships as part of our corporate social responsibility initiatives. Our Direct Your Dollars™ program is one of many ways in which we partner with our retail communities to help our neighbors.
The program is built on the concept of shopping with purpose – meaning, our store guests can use their purchasing power to support their favorite nonprofits.
Through our Direct Your Dollars program, eligible nonprofit organizations can earn $1,000, simply by collecting $150,000 in eligible receipts from participating SpartanNash-owned retail stores and fuel centers in eight states.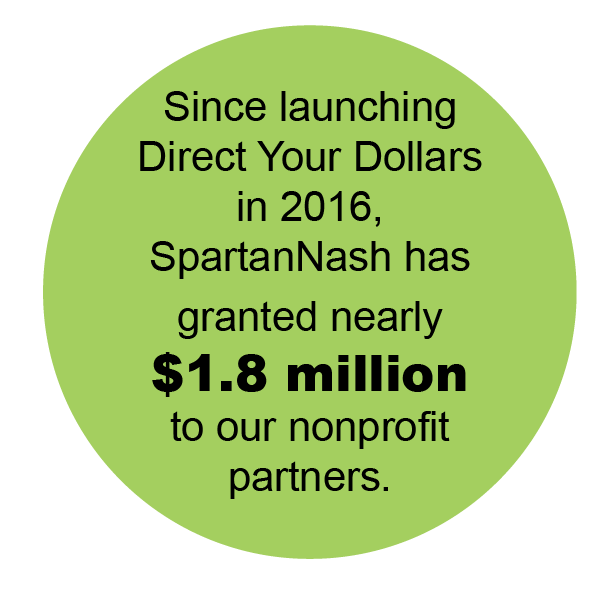 All preschool and K-12 schools are eligible to participate, as well as school-sponsored groups and clubs, colleges, universities and trade schools. Faith-based and community service organizations are also eligible, as are nonprofit organizations with a 501(c)(3) determination.

Ready to get started?
Earning money through the Direct Your Dollars program is easy! Start by identifying a point of contact for your organization. Your contact can then encourage members of your organization and the community to save their store receipts and turn them into the contact to tally. When your organization has gathered $150,000 in receipts, follow the submission instructions found under, "I've collected $150,000 in receipts. What do I do now?"
The best part? The more receipts an organization collects, the more often it can earn a $1,000 check!