SpartanNash (SPTN) is a Fortune 400 company and the fifth largest food distributor in the United States. We also are a leading distributor of grocery products to U.S military commissaries.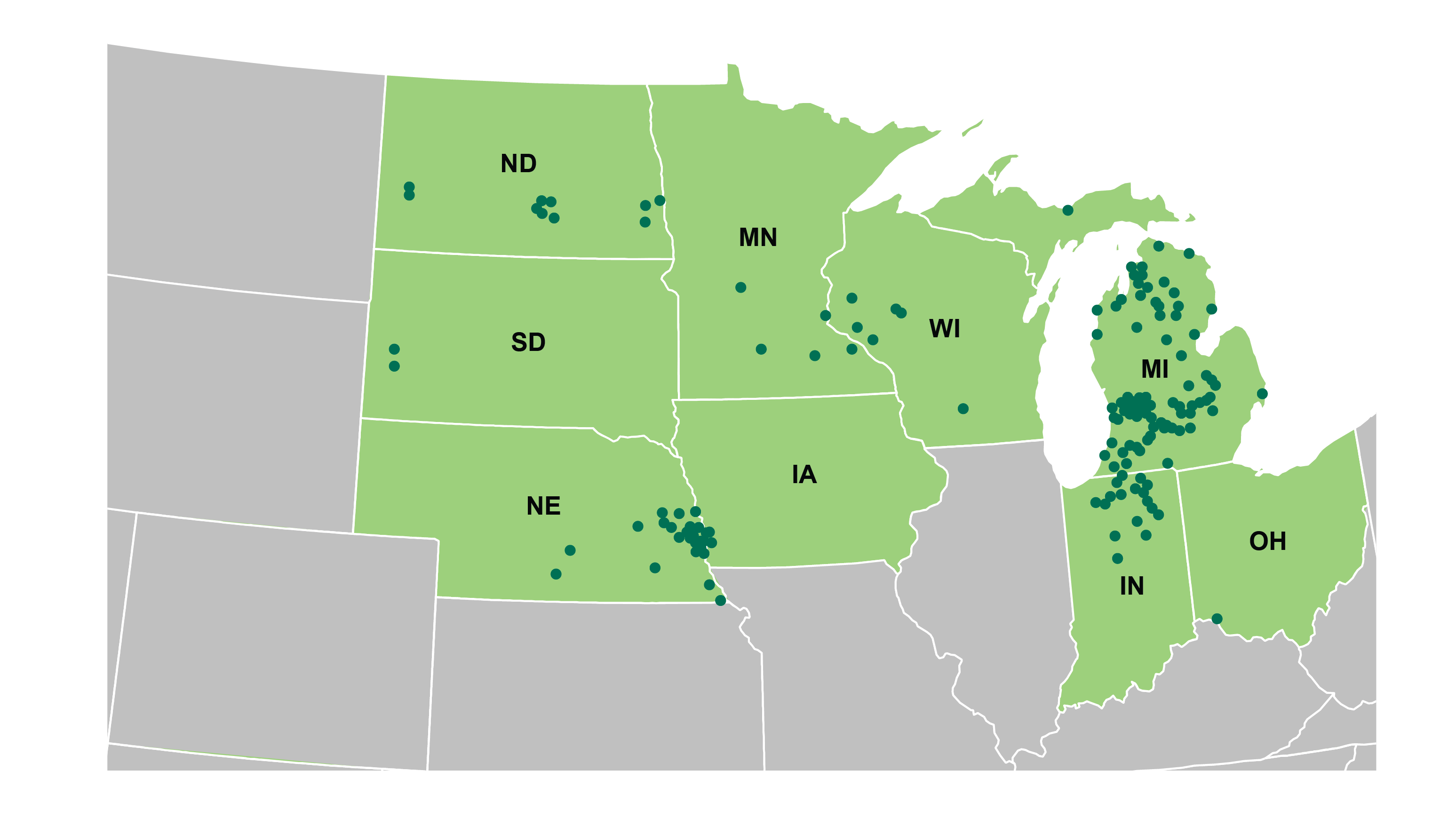 Headquartered in Grand Rapids, Mich., SpartanNash has corporate offices in Minneapolis, Indianapolis and Norfolk, Va. We currently operate more than 145 corporate-owned retail stores in nine states and distribute to more than 2,100 independent locations throughout the country.
Our retail banners include Dan's Supermarket, D&W Fresh Market, Econofoods, Family Fare, Family Fresh Market, Forest Hills Foods, Fresh Madison Market, Martin's Super Markets, No Frills, SunMart, Supermercado Nuestra Familia and VG's Grocery.
We operate 12 wholesale distribution centers and seven military DCs. Our military operations also serve the District of Columbia, Europe, Cuba, Puerto Rico, Honduras, Iraq, Kuwait, Bahrain, Qatar and Djibouti.
SpartanNash also offers premier fresh produce distribution through Caito Foods, and SpartanNash Logistics' managed freight business specializes in dry and refrigerated freight services for produce and perishable goods.
Together, we're 'Taking food places®.'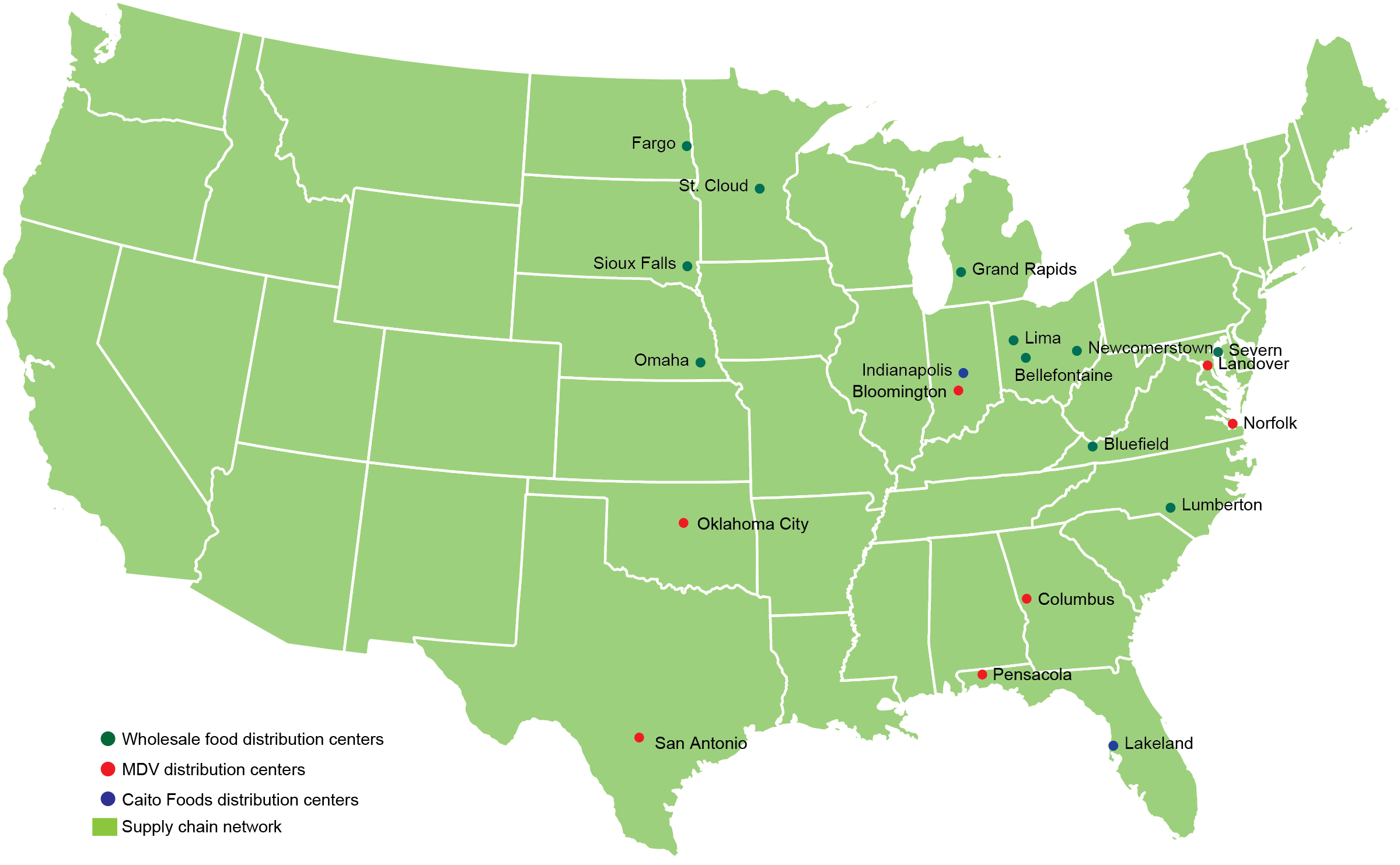 Our vision is to be a best-in-class business that feels local, where relationships matter. We are guided by our core values of customer focus, innovation, patriotism, teamwork, respect, integrity, accountability and celebration and fun. The key to our success is our family of nearly 19,000 associates, who put our customers, consumers, communities and their co-workers first, each and every day.
Giving back is part of our commitment. Each year, we donate millions of pounds of food to help fight hunger and collaborate with community partners across the country to advance health and wellness initiatives, drive workforce development and support our military families. We also support the communities we serve through our corporate giving initiatives and volunteer thousands of hours with our community partners.
The SpartanNash Foundation is the charitable giving arm of the company and is focused on providing grants to nonprofit community partners that work to end hunger, provide shelter and support our military heroes.
Wholesale distribution centers
Bellefontaine, Ohio
Bluefield, Virginia
Fargo, North Dakota
Grand Rapids, Michigan
Indianapolis
Lima, Ohio
Lumberton, North Carolina
Newcomerstown, Ohio
Omaha, Nebraska
Severn, Maryland
Sioux Falls, South Dakota
St. Cloud, Minnesota
MDV distribution centers
Bloomington, Indiana
Columbus, Georgia
Landover, Maryland
Norfolk, Virginia
Oklahoma City
Pensacola, Florida
San Antonio