Our impact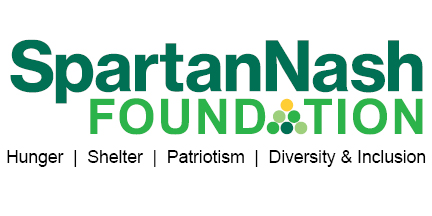 The SpartanNash Foundation is making an impact in the communities we serve. In 2020, we gave more than $1.48 million to more than 210 community nonprofit partners, helping to provide hunger relief, secure shelter and support our military heroes. The SpartanNash Foundation is committed to supporting organizations that align with our mission and serve the communities where our associates live, work and play.
We do so in two ways – through a series of retail scan campaigns and through quarterly grants.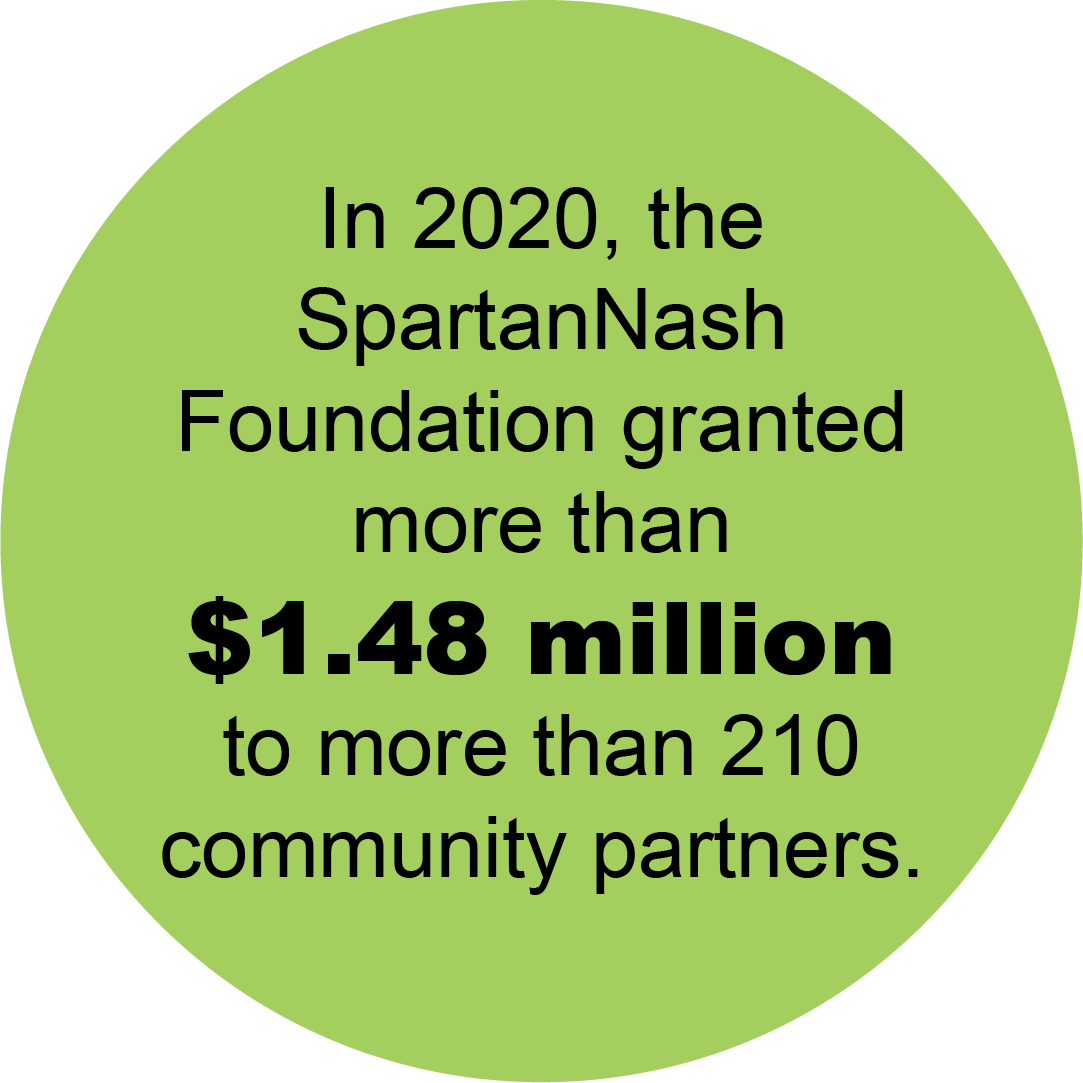 At designated times throughout the year, the SpartanNash Foundation invites our store guests to donate to the nonprofit partners we support through a series of retail scan campaigns, supporting Habitat for Humanity, Special Olympics, patriotic partners and local food pantries. One hundred percent of funds raised by the Foundation during these scans go directly to the causes we support. In 2020, our retail scans resulted in contributions of more than $800,000. We are proud to have had the most successful patriotic and food pantry scans to date — particularly as so many non-profit organizations experienced greater need due to COVID-19. We are excited to continue our tradition of supporting organizations making an impact in our retail communities in 2021.
Throughout the year, we invite nonprofit organizations that align with the Foundation's mission to submit a grant application. The grants are reviewed quarterly by a volunteer committee of our own SpartanNash associates passionate about giving back in their local communities, who also provide recommendations to the SpartanNash Foundation Board of Trustees. Our grantmaking focuses on developing impactful partnerships in the communities we serve. In 2020, Foundation grants totaled more than $500,000 and were awarded to more than 35 organizations.
We invite you to take a closer look at our initiatives and the organizations we support, as well as the measurable impact we make every day on those working with us to achieve their potential.

Our legacy
Since its creation in 2015, the SpartanNash Foundation has aligned with its community partners to provide hunger relief, secure shelter and support our military heroes – though our giving initiatives go back much further than that. With a combined total legacy of more than 100 years, the SpartanNash Foundation represents the best of its predecessors, the NFC Foundation and the Spartan Stores Foundation.
The Foundation is governed by a Board of Trustees, comprised of our associates and representing the company's business units. It is funded primarily by donations from SpartanNash and in part by our associates and store guests.