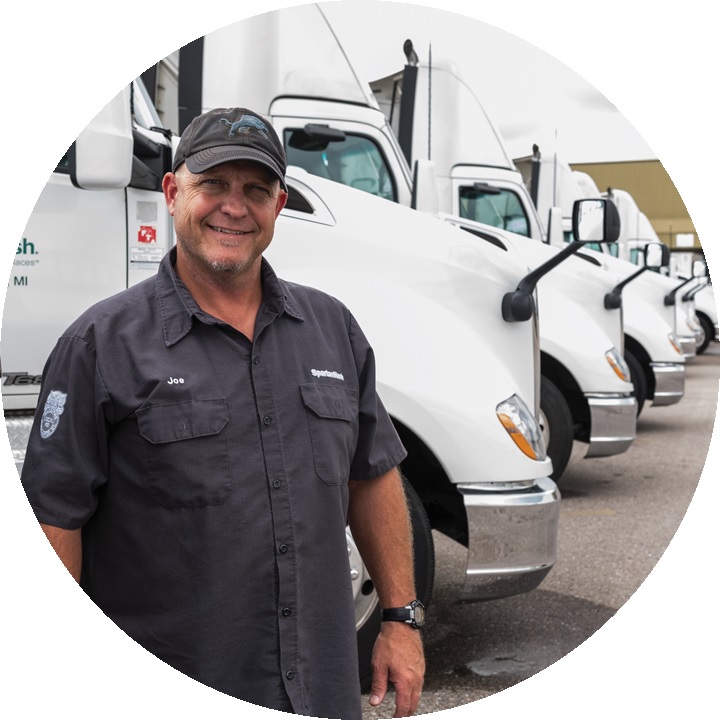 SpartanNash is committed to environmental sustainability. We know that to be successful we need to evaluate how our business decisions — in the short and long term — will impact the consumption of natural resources, generation of waste materials and impact the environment. We also recognize that the way we operate has a direct effect on the natural environment, the communities we serve and our bottom line. We continue to raise the bar on going green with responsible solutions, energy efficiencies and sustainability initiatives aimed at respecting our environment and protecting our planet.
Our environmental sustainability efforts can already be seen across the company, from our extensive Earth Week partnership with Goodwill Industries to our energy efficiency improvements.
In 2020, we donated more than 4.3 million pounds of groceries to food banks and food pantries through our 20 distribution centers and company-owned grocery stores to fight hunger and reduce food waste. In January 2019, we welcomed 21 Martin's Super Markets, eight fuel centers and 17 in-store pharmacies to our family of retail stores, and in 2020, the Martin's stores donated more than $636,000 in food and bakery items to their local pantry partners.
With respect to landfill waste diversion from our retail stores and distribution centers, our efforts led to a reduction of more than 1,600 tons, despite the disruption of COVID on our operations.
Across our company footprint, SpartanNash has a commitment to reduce, reuse and recycle as many materials as possible, including mixed paper, cardboard, plastic, shrink wrap, metals, electronics, semi-tractor/trailer tires and fuel engine oil. We also partner with local and regional vendors to recycle as many materials as possible. Our goal for 2021 is to centralize the data tracking with our recycling vendors to provide greater transparency throughout the company for improved reduction management. Our efforts to centralize the tracking of recycling reports through our distribution centers were paused due to COVID in 2020, however a few notable facts include:
We recycled 1,206 semi-tractor and trailer tires (nearly 19,000 pounds of rubber) from 10 distribution centers. The recycled tires were used to create tire mulch, the equivalent of fifteen 57,000-square-foot football fields.
We recycled 19,965 gallons of used motor oil. Recycling oil has a tremendous impact, given it takes about 42 gallons of crude oil to produce 2.5 quarts of motor oil, while just one gallon of used motor can be refined into the same amount of "new" motor oil. After motor oil has been re-recycled or re-refined, it can be converted for use as fuel in such things as space heaters or in industrial blast furnaces. SpartanNash heats its St. Cloud, Minn. transportation facility with its repurposed motor oil. No matter how often it's recycled or refined, motor oil retains its lubrication properties. SpartanNash also used 6,000 fewer gallons of motor oil in 2020 and recycled 1,093 oil filters.
With respect to electrical use in 2020, we drove an 87 percent reduction in volume and a 6.06 percent reduction in total cost.
In 2020, SpartanNash reduced its use of natural gas by 5.21 percent over 2019, and reduced water consumption by more than 4.3 million gallons – the equivalent of filling more than six 660,000-gallon, 50-meter Olympic-sized swimming pools
SpartanNash has increased its fleet's average miles per gallon by 15 percent since our 2013 baseline – resulting in 157,602 fewer gallons of diesel consumed in 2020 alone. According to the US Energy Information Administration, this equates to a reduction of 3,527,133 pounds of CO2.
While COVID caused us to cancel our 2020 Earth Week events, since 2011, SpartanNash's Earth Week Goodwill donation drives have collected 1,317,925 pounds of donations, equal to more than 282,400 hours of workforce development training in the communities we serve.