At designated times throughout the year, the SpartanNash Foundation invites the communities it serves to join it in supporting key initiatives in partnership with our national, regional or local 501(c)(3) nonprofit partners. This is done through a retail scan, where we invite store guests — primarily at our Family Fare, D&W Fresh Market, VG's Grocery and Dan's Supermarket stores — to join the SpartanNash Foundation and our associates by donating at the checkout register.

Retail scan partners are carefully selected to ensure the dollars raised are effectively utilized in the communities where they are raised. We are committed to making as big of an impact as possible in our local communities. SpartanNash underwrites all operational expenses, ensuring that every dollar goes directly to the partner organization. 
As with other SpartanNash Foundation grant recipients, we encourage our associates to volunteer with these organizations. One of our most significant impacts can be seen in our 36-year partnership with Special Olympics. To date, we have donated more than $9.6 million and hundreds of thousands of volunteer hours to Special Olympics' inclusion efforts, in addition to providing meals for Summer Games volunteers.
In 2019, we raised and granted more than $1 million through four companywide scan campaigns, benefiting local Habitat for Humanity, Special Olympics, patriotic and food pantry partners – the third consecutive year the fundraising efforts have topped $1 million.
2020 SpartanNash Foundation scan results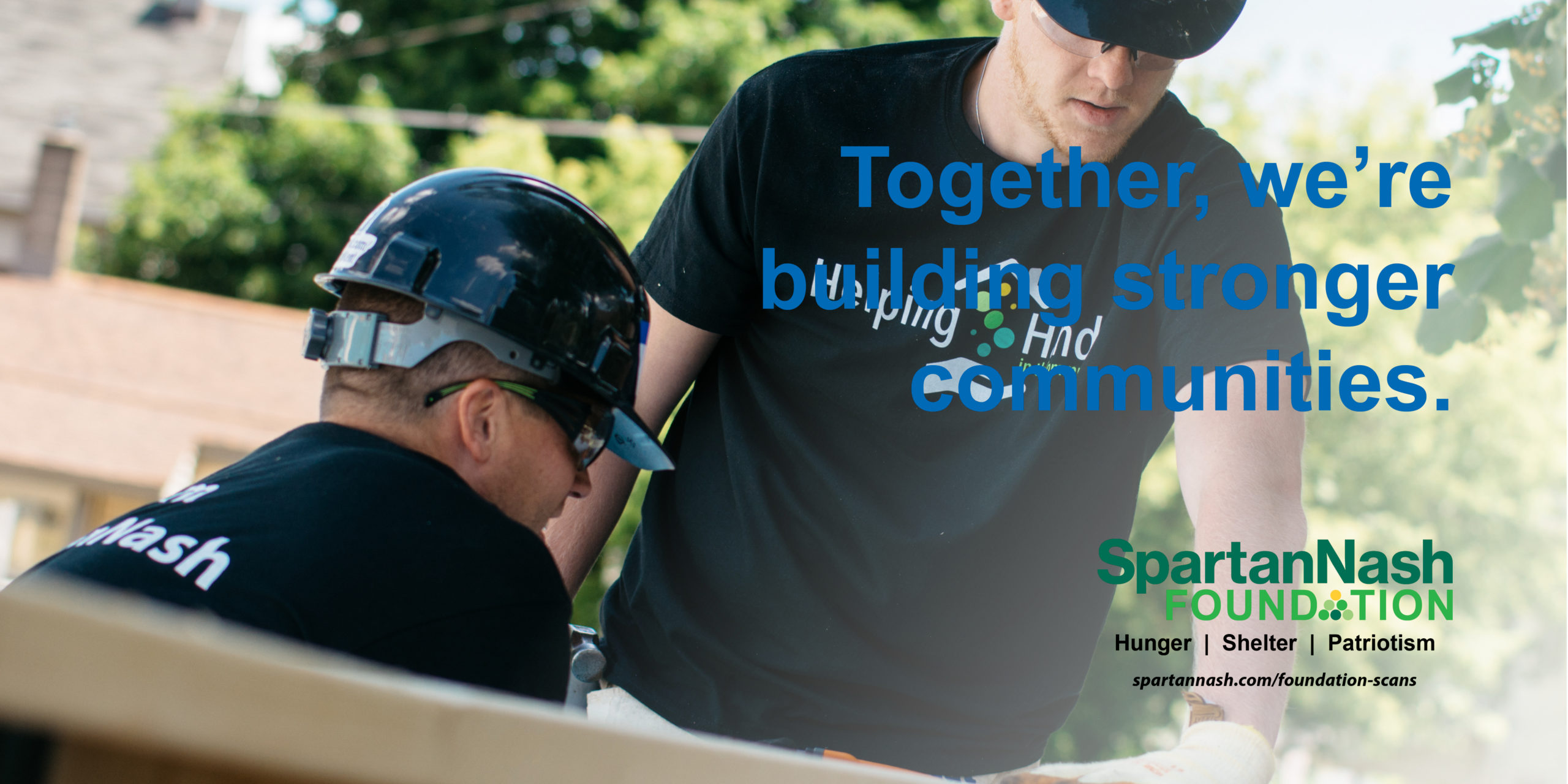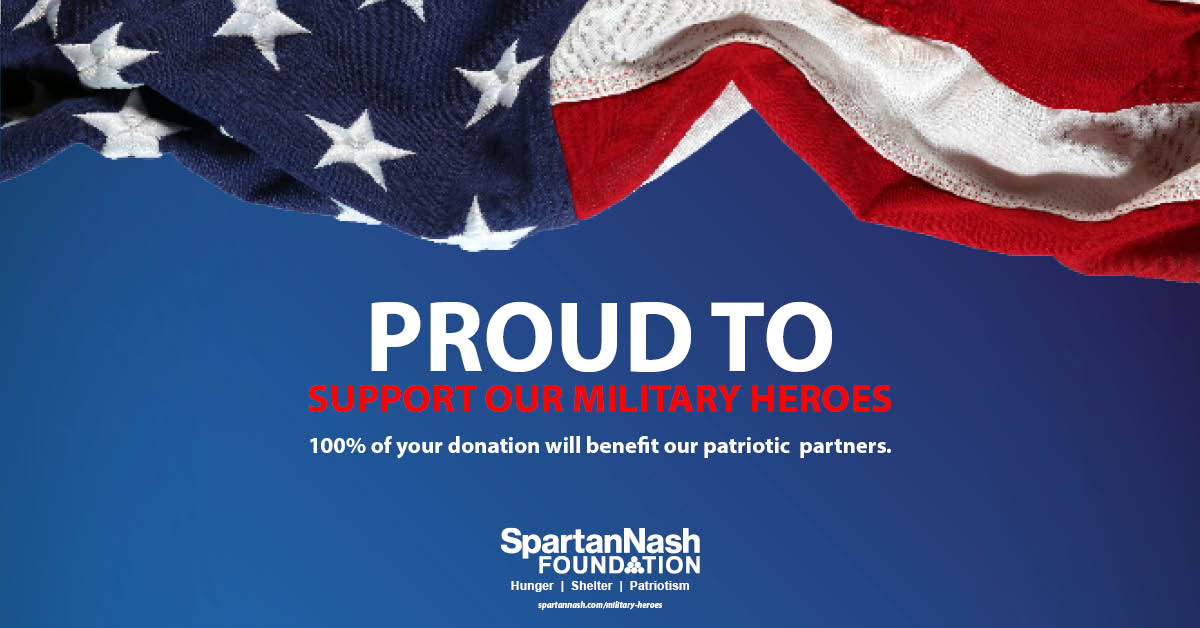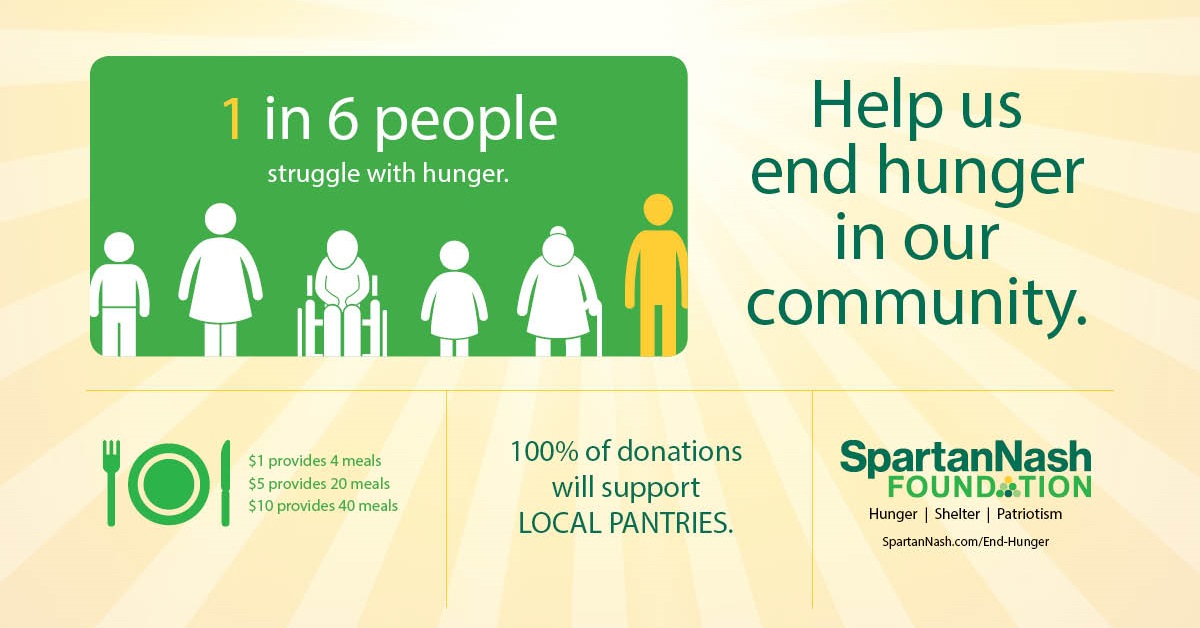 Habitat for Humanity
—
$177,000 raised between Feb. 12-23.
Together with our store guests and company associates, the SpartanNash Foundation's scan campaign to build hope and affordable housing raised $177,000 on behalf of nearly 50 local Habitat for Humanity partners in Michigan, Iowa, Minnesota, Nebraska, Ohio, North Dakota, South Dakota and Wisconsin. Since 2006, nearly $2.1 million has been raised by SpartanNash and its charitable giving arm – the SpartanNash Foundation – to build a strong foundation and a path toward homeownership.
Special Olympics — This year's Special Olympics retail scan has been cancelled due to COVID-19. We look forward to hosting our retail scan to support Special Olympics partners in 2021.


Supporting our military heroes — $330,000 raised between July 1-12.
Together with our store guests and company associates, the SpartanNash Foundation's scan campaign to support our military heroes raised $330,000 on behalf of Operation Homefront, Team Red, White and Blue and Honor and Remember. The dollars raised will be used to connect servicemembers, veterans and their families to their local communities through physical and social activity, provide critical financial assistance and family support services and honor those who lost their lives defending our freedoms.
Ending hunger in our local communities
— $320,070 raised between Oct. 28-Nov. 8. 


The SpartanNash Foundation's scan campaign to provide hunger relief raised $320,070 to support more than 100 local food pantries and food banks in nine states. Each store selected
the local community food partner its campaign would support
, ensuring the scan to end hunger would have a significant local impact.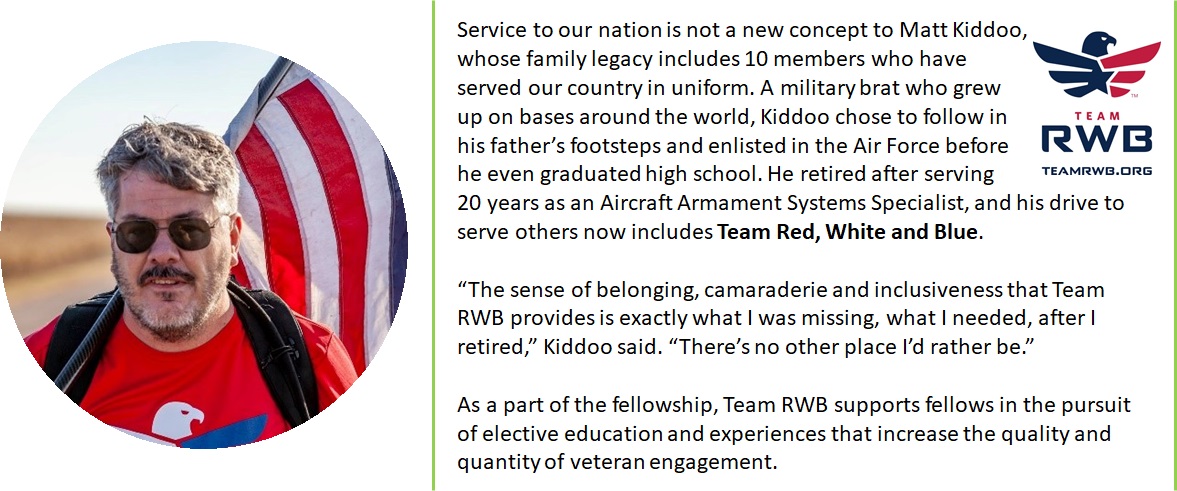 ---
Past results
Since 2015, the SpartanNash Foundation's retail scans have raised and granted more than $4.2 million to nonprofit partners, impacting local communities throughout our retail footprint.