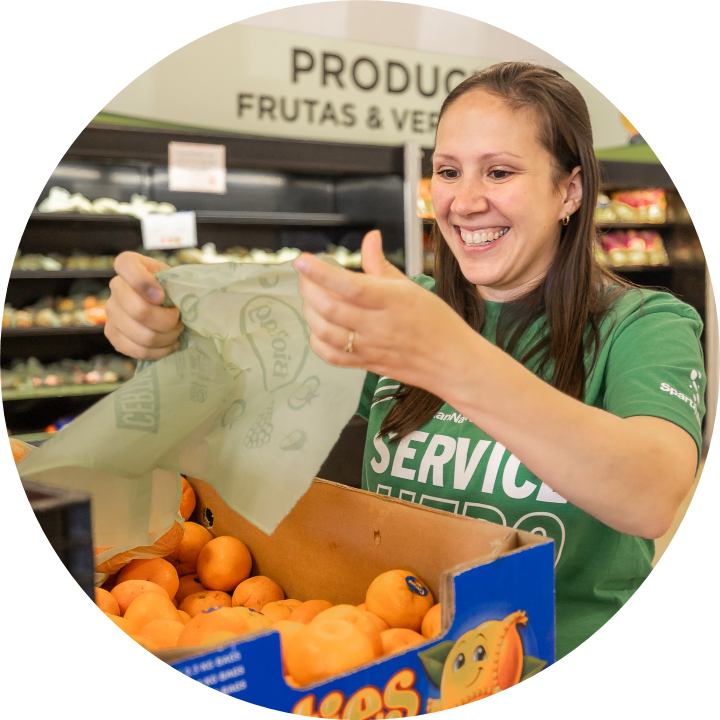 SpartanNash Associates give back to their communities through volunteer efforts, building local relationships with one another and with their favorite nonprofit organizations and causes.
Many of our Associates have been volunteering for years or even decades, while others may be searching for the right opportunity to make a difference. As a company, we want to support our Associates who have, on their own, made a commitment to volunteering, and we want to inspire other associates to begin or increase their volunteering efforts. In this way, we can continually build stronger communities for our families and neighbors.
SpartanNash Associates who record more than 100 volunteer hours in a calendar year join the 100 Club. Members then select their favorite 501(c)(3) nonprofit organization to receive a $100 donation in their name. This enables SpartanNash to recognize and reward those who go above and beyond in their volunteering efforts.
Learn more about our Annual Helping Hands Day
Our Core Behavior We Serve is at the center of our People First culture. For all of us, service means showing up and contributing to our shared success. During our annual Helping Hands Day event, more than 30 nonprofit organizations are supported through volunteer initiatives in Minneapolis, Grand Rapids, and Norfolk.