FOR IMMEDIATE RELEASE
Tuesday, March 30, 2021
CONTACT:
Meredith Gremel, Vice President, Corporate Affairs and Communications, 616-878-2830
Clinics will be held at 5221 Cherry St. in Hudsonville, 9 a.m. to 7 p.m.
Clinics are part of SpartanNash's efforts to ensure wellbeing, safety of communities during pandemic
GRAND RAPIDS, Mich. – As part of its continued efforts to ensure the well-being and safety of its family of associates, customers and communities during the coronavirus pandemic, SpartanNash is hosting a pair of COVID-19 vaccine clinics.
The vaccine clinics will take place from 9 a.m. to 7 p.m. on Friday, April 2 and Tuesday, April 6. Appointments are available three days prior to each clinic and are based on Michigan's expanded vaccination eligibility. To schedule a COVID-19 vaccine appointment, visit shopfamilyfare.com/covid19vaccine.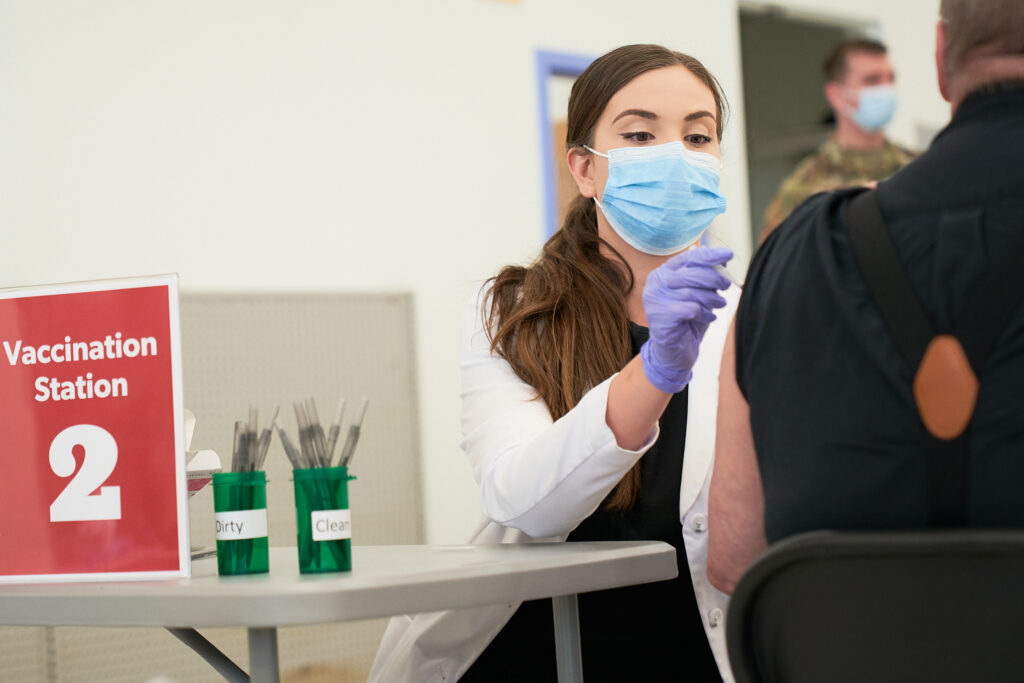 "Receiving a COVID-19 vaccination is the best way to help stop this virus and pandemic," EVP and Chief Merchandising and Marketing Officer Lori Raya said. "Getting vaccinated adds one more layer of protection for you, your coworkers, your family and your loved ones. SpartanNash and our family of retail pharmacies are here for our local communities, and we are committed to providing them with a safe, clean environment to receive this important vaccine.
"Our pharmacists have and will continue to play an important role in the fight against the coronavirus, and we look forward to administering more than 2,200 total vaccines in the next week and beyond."
To ensure the safety of both patients and pharmacists, customers must have an existing appointment and complete a health screening prior to receiving the vaccination. The vaccine will be administered at no cost to patients.
For those unable to attend the clinics, COVID-19 vaccines are also available to store guests at SpartanNash pharmacies throughout Michigan. Participating pharmacies include Family Fare, D&W Fresh Market, VG's Grocery, Martin's Super Markets and Forest Hills Foods.
For all of SpartanNash's ongoing COVID-19 efforts, visit: spartannash.com/spartannash-coronavirus-updates.
###
About SpartanNash
SpartanNash (Nasdaq: SPTN) is a Fortune 400 company whose core businesses include distributing grocery products to a diverse group of independent and chain retailers, its corporate-owned retail stores and U.S. military commissaries and exchanges; as well as operating a premier fresh produce distribution network. SpartanNash serves customer locations in all 50 states and the District of Columbia, Europe, Cuba, Puerto Rico, Honduras, Iraq, Kuwait, Bahrain, Qatar and Djibouti. SpartanNash currently operates 154 supermarkets, primarily under the banners of Family Fare, Martin's Super Markets, D&W Fresh Market, VG's Grocery and Dan's Supermarket. Through its MDV military division, SpartanNash is a leading distributor of grocery products to U.S. military commissaries.